In the context of an Erasmus+ agreement, Viktoria Pammer-Schindler and Christian Schindler from Graz University are visiting NTNU.
Viktoria is assistant professor at the Institute of Interactive Systems and Data Science Graz University of Technology and research area manager at the Know-Center, a center for applied research on data driven business and big data analytics. She works on designing technologies for workplace learning, with active research streams on reflective learning and virtualising training in global companies; and also researches designing for other knowledge-intensive work activities such as identifying business model opportunities based on data.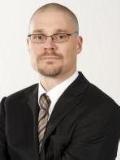 Christian is a researcher and lecturer at the Institute of Software Technology, Graz University of Technology. He works on PocketCode – an open-source Android visual programming language inspired by Scratch, and his research interests are on software engineering methods and teaching programming (to teenagers and to early-career students)
Many interesting discussions and we hope this visit will lead to closer cooperation in the future!